---
Explore
Scuba Compressor
Located in Anaheim, California, we are the largest Bauer distrubutor on the west coast. Family owned and operated since the 1950's with Leonard L. Bern and currently by Charlie Townsend. We are a stocking distributor for Bauer, Lawrence Factor and many other manufacturers of high pressure air components.
From simple scuba fills to custom fabricated done in house, we have the experience to do it right the first time. Open from Monday to Friday, 7am to 3:30pm we can be reached at 714-991-8800.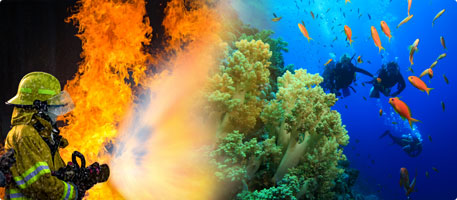 FAQ
Q. Do you service and repair what you sell?
Yes. We have four fully equipped service trucks and four factory trained technicians ready to service your high pressure compressor and air system.
Q. I am looking for a small used compressor similar to the Junior. What have you got?
Due to very high demands for small used compressors, we usually do not have used portables in stock. When we do get a used portable in, it is usually sold in a week or less. The only thing that we can suggest is to keep checking the used compressor page and see if anything surfaces.
Q. I need a part that is not listed on your website. Where can I get it?
Our website is just our best selling products. If there is anything else that you need for your high pressure breathing air system, just drop us an e-mail.
Q. I have some questions about some products. How do I get a hold of you?
If you have any questions at all, give us a call at (714) 991-8800.